PSA: The wifi here is crap.
Sorry had to get that out of my system.
*turns Jamie Grace's "Just a Friend" up*
It's surreal, innit? Not too long ago I was writing My Morning Routine January 2020 ♥. Wait actually it was long ago, 12 months ago. Hmmmm
Okay! January was a month bois, January was a month.
Goodness, it's hard to go reflect on it because I'm literally a thousand miles away from home and in a new place for the month, so nostalgia about January is the last thing on my mind BUT we're like a week two weeks (by the time I'm finally finishing this post…) into February now and I really need to get this January recap done.
I'm in a super cool place though! We'll get to that at the end.
So January 1st! At midnight I was at my church's New Years Eve service.
They had an AMAZING light show, music, fake snow, and fireworks!
Came home and watched my brother play The Legend of Zelda: Twilight Princess while scouring Google and Pinterest for the perfect 2021 lockscreen (you'll never guess the theme, and it's definitely not the name of my favorite song or the theme of this blog or the theme of my entire life lol).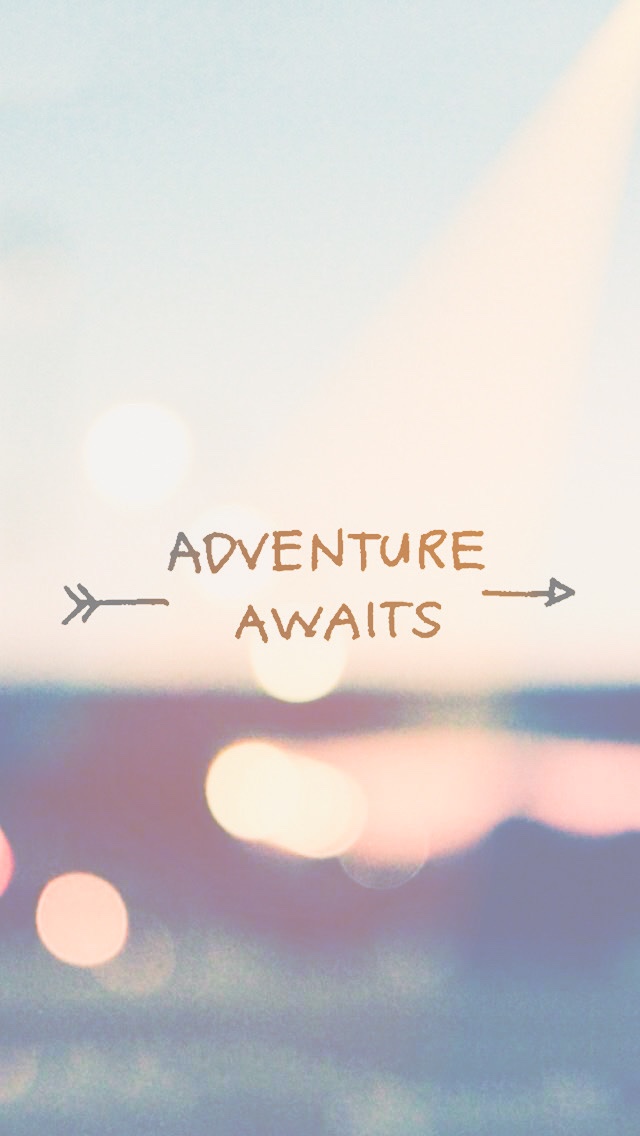 (… yes it is)
Picture not mine (thanks Google/Pinterest), but I did edit it. Shoutout to the millions of adventure-themed aesthetic photos I downloaded. *giggles*
A fun day I remember early in January (January 3) is coming home from church and watching a movie with my family called The Village while eating delicious mall pretzels.
The next day my siblings and I drove to Sonic at night and got red slushies and stayed up late telling hilarious stories with my family in the living room, then ordering burgers and watching Psych.
I don't remember if this was the same day or not but we also watched Psych while I ate some yummy grilled chicken meal that was super messy XD
Early January I worked hard on choosing 2021 goals and putting them into action (I joined an amazing productivity Discord server).
There are my 2021 goals! I set this as my phone background to keep my goals right in front of me and on my mind all the time.
But Canva wouldn't let me adjust the proportions and I was on mobile at the time and couldn't easily do anything else so it looked weird. :')
One of my goals was work on coming back to Delightful World of Dolls, my blog where I create fun content for doll lovers. I had to take a hiatus from it years ago. As I work on recovery, my biggest goal is to come back to my doll blog full-time again!
So I've been working on this sick homepage design.
And that's not all of it! I am in LOVE with the new design I have so far, and I can't wait until the DWOD relaunch where I can make the changes live (so you can't see them yet if you go to the blog right now).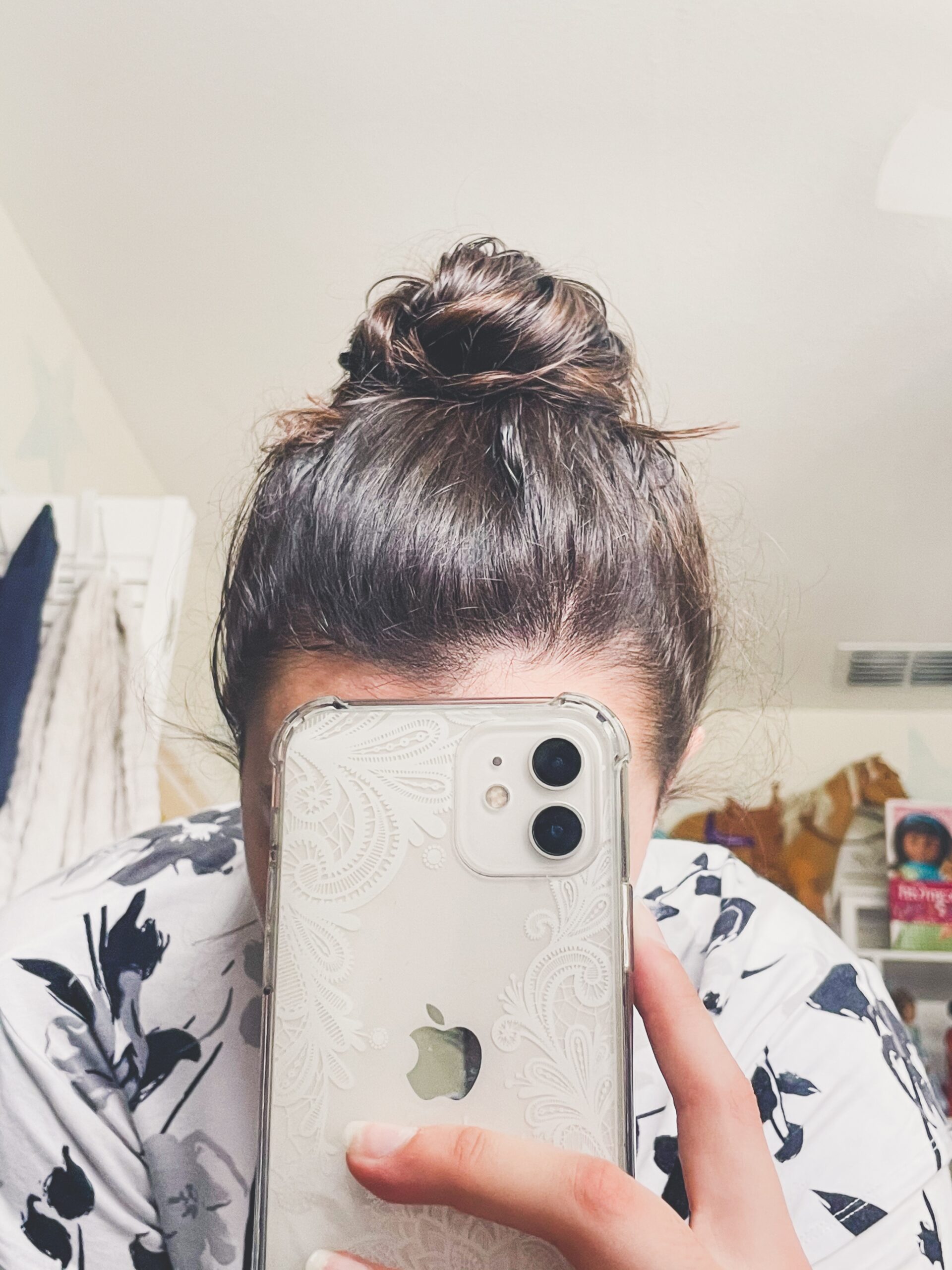 Cute bun I did one day, didn't like it though so just went with another cute style and choker.
Worked on a birthday package for my friend.
Walked around the block with my siblings for exercise (working on them 2021 habits) and to break in my new Adidas shoes I got for Christmas, hehe. We jumped up to the fence at the end of our neighborhood and got this weird white fence stuff all over us… :')
Later that day I FaceTimed my bestie sitting outside on the ground in very cold weather?? Cuz I'm tuff.
I spent an entire afternoon scouring over the AG Playthings message board while listening to Vloggers' Delight by audioblocks.com and drinking milk thistle tea and indulging in American Girl nostalgia and browsing through their old products. *happy sigh* <3
I can't WAIT to come back to Delightful World of Dolls as soon as my health improves, and I'm working every day to accomplish that.
A couple days later I had a great time working on my novel while listening to an old pastor of mine preach at my church (we streamed the service), browsed AG's website a bit learning about their new Girl of the Year doll, then my brother came home from service at like midnight and we vibed for a bit talking about the American Girl company and their new decisions.
Outfit cute yes?
Not always a fan of middle parts on myself but it looks cute if I can straighten my hair (which I didn't, sad).
Was hit with summer fever so I made a playlist for summer 2021. Let me know if you want the link to the playlist on Apple Music! I'll be constantly adding stuff. It's all summer vibes by Christian artists.
On January 16 we had delicious chili around the fire and collectively pitched in $15 for my brother to jump in the pool in the cold weather. Then he bit into a lime—whole.
My siblings and I had cool conversations around the fire, then yeeted on over to Arby's before coming home to watch Last Man Standing.
So that Saturday was eventful, but oh bois, just wait 'til the next one.
My dad told funny stories at dinner and even though my health issue was flaring SO badly and I just wanted to crawl into a hole in the fetal position and die, I made myself get up and as part of therapy, did something fun so I baked a mug cake.
I was very, very proud of myself because it was really hard to do when I was feeling so badly. I felt better afterward, as expected!
MONDAY THE 18TH IS A DAY WE'LL ALWAYS REMEMBER AND MAKE IT TRADITION EVERY YEAR.
My brother came into my room that morning and we just goofed off with random knick knacks and then we started talking about traditions and our childhood and then my brother spontaneously said "let's go camping!"
And me, a fellow spontaneous and adventurous soul, was like "yeah!"
And he was like "tonight!"
And I was like "YES!"
And we started planning it.
Backyard camping lez goooooo
After a relatively eventful day, at 7PM, THE BACKYARD CAMPING BEGUN. We had already gotten snacks from the gas station down the road earlier in the evening.
We built a blanket fort to be our tent
Started a fire
Watched an episode of Robin Hood huddled together around our lanai table to keep an eye on the fire
My brother and I got on the roof listening to Why Do I? Instrumental by Rival & Cadmium (NCS Release) while looking at the stars and chatting and cracking jokes
Shoutout to my sister for yeeting a log of firewood on my finger
Parents came and we all talked for a while, then they left and my sibs and I just VIBED
Lots of chatting about tons of things, joking, more inside jokes, and apparently Azula from Avatar reminds all my siblings of me. Call it coincidence but just earlier that day I had read a productivity post about people being motivated by competition and "other unconventional methods" which was spot on for me… and on a "which character are you?" quiz I made for my book, I got the evil tyrant villain. ?
… Yes you should be scared. :')
When my sister went to bed my brother and I continued to vibe and chat and listen to music
I found marshmallows right outside my parents' room in which they were sleeping and I was a total ninja gently taking those marshmallows out of that loud Walmart bag
More joking and chatting and reminiscing (original Ninjago theme song anyone?)
We tried to sleep outside but it was like 37 degrees so my dad made us go inside after 4 AM XD
IT WAS VERY FUN, and we've decided to make it an annual tradition, yeye.
A couple days later, my moderation application got accepted on a huge Discord server (4,400+ members) I absolutely love. I WAS SO EXCITED—people kept asking me to apply so I did, and then I got accepted! The voice chat interview went fab too.
I was super happy to be able to contribute to one of my absolute favorite servers and be a cool kid taking care of all those members and tons of trolls XD
I did this super cute hairstyle that day and made it my Discord profile pic.
My brother and I have this thing where we randomly AirDrop each other the FUNNIEST and weirdest photos :')
My sister made these Paleo cookies that look more like pieces of bread but taste exactly like real cookies, and I am all about them.
Made gifts for my bestie's birthday.
OH THIS IS THE NEXT SATURDAY, THE VERY EVENTFUL ONE HAHAHAH
So first I joined the Minecraft server for my favorite artist (the Discord server of which I also moderate). It was a Saturday and I wanted to chill so I decided to read a fun elementary/middle grade? book from American Girl, teehee.
Later I went to Walmart and bought a frame for a photo for my bestie's birthday.
We rode in my sister's car and when I stepped out of the car and slammed her door shut…
… it was on my thumb.
:')
The pain yeeted up my entire arm. I probably died and went to Heaven. I kept gasping and trying to endure the throbbing.
I went inside and, as calmly as I could, assessed whether the pain was bad enough to cry over. It was not.
But I was shaken up from it and already had had a tough day, so I cried anyway.
Big Girl 100
It hurt like the dickens though, ngl. Especially when it throbbed. I'll spare you the details of blood but it definitely looked bad. I moaned a lot because I'm a big pain baby.
I kept thinking "lol the assassin protagonist of my novel would take this SO much better than me, c'mon I can at least act as tough as her"
My mom put ice on it and I ate chili and crackers, then went to the living room to watch UFC fights until midnight (with a small intermission to try to clean my thumb, which failed, so my natural-remedy-loving mom poured cayenne pepper on it instead).
It was VERY fun because my favorite part of watching things with my family is all the funny commentary we make on what we watch and to the screen. And MMA fights are great fight scene inspiration for my novel, so poggers.
On Sunday I wanted to totally relax since I wasn't really able to do that on Saturday.
(Although the adventure of the whole thumb-slamming made for a fun evening. Yes, pain can be fun when it's part of an adventure. And when you're homeschooled everything is an adventure. IT'S ALL IN THE PERSPECTIVE AND IF YOU DON'T BELIEVE ME GO LISTEN TO MY FAVORITE SONG AGAIN IF YOU HAVEN'T ALREADY, GO DO THAT NOW GOODBYE)
this could be / my last adventure / but I will take it whether it be pain or pleasure / life is black and blue, happy then it's sad / but if you call it an adventure then it ain't so bad
(Adventure by Matthew Parker)
ANYWAY so on Sunday I wanted to totally chill and decompress. Two and a half years ago I destroyed my health by overworking myself blah blah blah (I don't know who knows and who doesn't, so I keep repeating myself in my blog posts in case someone new is viewing, bear with me :))
I'm still trying to recover from the ramifications of that, so even as I push myself into recover I want to implement super healthy, restful habits into my 2021!
Which includes rest and relaxation on the weekends—not squeezing in more work just because I have less school.
SO I grabbed a cup of sweet tea (my January addiction… rip) and hopped in the car with my mom to go sit on a park bench and just chill.
We ended up driving around to three different locations while listening to Remind Me by Blanca while trying to find a good park until we went to an old one my brother used to practice soccer at.
It was beautiful! We walked the trail and I scouted out great locations for my doll photography.
I came home and, while my whole fam except my dad went to a Sunday evening church service, finished reading Jess (that American Girl book I started).
After this pic I went to sit at my computer desk with my warm space heater and listening to Vloggers' Delight by audioblocks.com again because it totally sounds like American Girl music.
I really enjoyed the book, even though it's elementary (or middle? idk) grade. It reminded me of summer afternoons in 2011 when I would come home from the library with like 30 American Girl books checked out and breaking the Walmart bag I transported them in, sit on the landing of our stairs, and read one book after another, back to back, the entire afternoon.
I was such a happy eight year old. ?
I loved going on adventures with the main characters in the American Girl books and daydreaming about such cool lives. I always walked away with a greater appreciation for life and could better see the its beauty, and was inspired to handle my everyday problems like the heroines in the books did.
And so, reading Jess, not only did I come away with tropical fever and stronger wanderlust to travel (and visit Belize, where the book is set in), but now I want to write a middle grade book as special as the AG ones where for me. It had been a long while since I read a book, and I forgot how much I love love love reading!
I want to write books that are as meaningful for kids as those kinds of books were for me.
Ever since then I've been slowly adding things to a note of inspiration for an unnamed middle grade novella. I'm traveling right now which is even better for the inspiration!
The rest of that night I browsed through the AG wiki and I definitely didn't make my Discord profile picture the Jess book cover the next day. *giggles*
Maturity 100
A fellow staff member one one of the Discord servers I moderate always gets the notifications for the #audit-log channel in that server whenever someone changes their pfp, and whenever I do it I always change it fifty million times to get the crop right or get the right photo, and he's always like "@Ninja's at it again" XD
Finished my bestie's birthday package and sent it to her.
This day was fun—on January 26 we looked at old Wii games we've collected over the years. That night, my siblings and I played a bunch of them together.
Shoutout to the bandaid on my thumb which continued to hurt quite a bit and make daily life pure pain. ?
XD jk I was gucci
My thumb is all better now, but it looks WEIRD…
I got a new computer somewhere in January and made my screensaver pictures from this post of mine. I love my dolls : )
Favorite Music from January 2021
Audio Top Corporate by audioblocks.com
More audioblocks stuff, both modern poppy stuff and epic trailer type stuff that I can't remember because it was on my home computer and I'm away from home
Seasons (Remix) Instrumental by Rival & Cadmium (NCS Release)
Breathe by Rival & Cadmium (NCS Release)
Daydream by Xander Sallows & Sam Bowman
Gettin Wild (feat. Saintz) by LZ7
Cloudburst by Sam Bowman & Jsteph
Why Do I? Instrumental by Unknown Brain (NCS Release)
Found You by Asher Postman
Haven't Seen It Yet (Asher Postman Remix) by Danny Gokey
Remind Me by Blanca
It's Not a Game by Derek Minor & Canon
Not Today (Remix) by Hillsong UNITED
Going to Mars (!) by Judah & The Lion
Walk by planetboom
Battleborn by planetboom
Loved by You by planetboom
Praise over Problems (Vip Mix) by planetboom
Verge (feat. Aloe Blacc) by Owl City
The last few days of January were spent watching American Girl videos, reading my friend's old doll blog posts, journaling, and preparing for our trip!
OKAY, THE TRIP I NEEDED TO GET TO XD
My dad really needed to destress, so he decided to take a vacation for the first time in years.
We're spending a month in Texas at a small town beach peninsula he grew up going to. Fun times, except it's winter and cold.
I'll be recapping the trip, for here's a pic of me at the beach for now!
February Goals
Finish Warfare scene outline (19 scenes)
Keep up with my progress here.
While inspiration isn't necessary to sit down and write, good writers are good readers, and great writers are great readers. My creativity and inspiration for my novel have been suffering because I haven't been reading much.
So my goal this month is to refill my creative well; ingest good entertainment to be full of inspiration for Warfare and writing.
I've brought some American Girl mystery books with me cuz I'm clearly very mature : )
My goal is 15 minutes a day of getting my heart rate up, and to continue with my 30-day squats challenge. I did 50 squats yesterday… *cries* Might not seem like much to you, but I'm walking out of a health crisis and I'm VERY out of shape :')
*waggles eyebrows* Cuz when I'm recovered, it'll be time for the DWOD relaunch.
Say hello to Jesus every morning
Cuz He's my Best Friend, I don't wanna forget Him : D
Be spontaneous & adventurous at the beach
I want to take chances, make memories, live life, and have as good of a time as I can, instead of seeing myself as a victim of my health issues.
Life is scary and hard and uncomfortable and all those things—might as well be scared and hard and uncomfortable while living and accomplishing your dreams, if it's going to be imperfect either way!
The great thing about it is the more I get back to life, the more my health issues improve, as excruciatingly hard as it is.
That's ok I'll take it like a G ✊
An echo of above. Work hard on applying my therapy even if it's torture for the short term. :')
---
_
Now, I always put this disclaimer on my recap posts lest anyone think my life is perfect: it ain't.
HOO BOY IT AIN'T.
Sometimes it's hard to tell from the outside, but I'm going through the hardest time of my life, and treatment for my health issues is absolutely excruciating.
I'll survive. :')
Life is imperfect and messy… but beautiful, and don't you forget it.
Everyone uses "I'm just being honest" as an excuse to be negative, but if they were truly being honest, they would admit that life is never 100% bad.
And, in all honesty, despite going through the hardest time of my life, my month had some great moments.

Not my image credit to Google but I did edit it please don't arrest me
Life's an adventure, after all! ?
Gosh, 3.2k. I HAVE SO MANY WORDS.
Well, that was my January! How was your first month of 2021? Any February goals?